Wire-to-Rope halyards custom made to order
A halyard with a stainless-steel wire spliced to the rope is a traditional solution to hoist sails onboard yachts. At the time, the main reason to use steel wire is strength and it doesn't have much elongation. Nowadays it's also possible to use a modern superfibre like Dyneema, but this means checking or changing your hardware too. For geometry and other reasons such a halyard cannot always easily be replaced by a yachting ropes, like a modern double braid polyester or similar rope. Some of these modern ropes have a larger diameter than the steel wire at comparable breaking strength.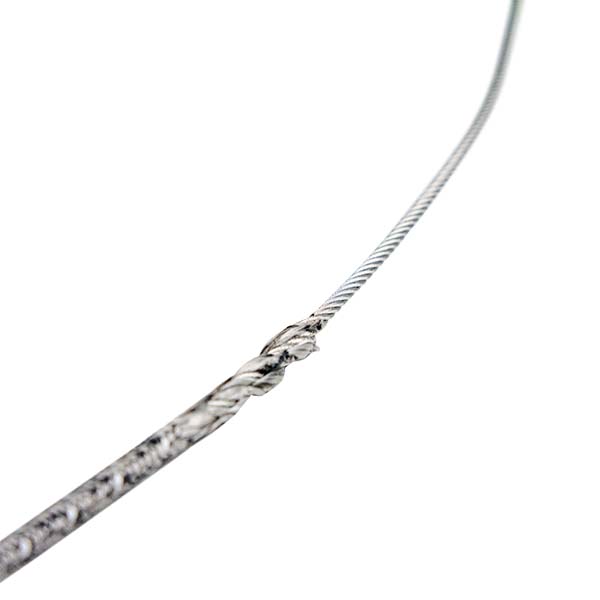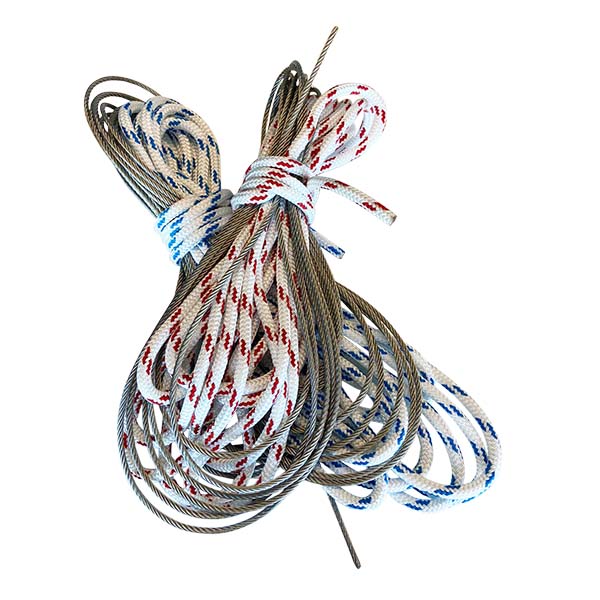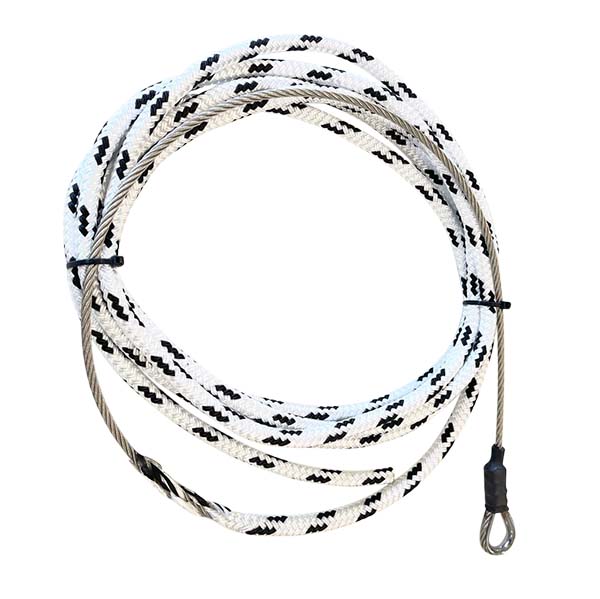 Is it still possible to get a new wire-to-rope halyard?
At Premiumropes we do not only work with modern ropes and rigging of all sorts, but also have big splicing capacities. Therefore, we are your first stop to have such a halyard made from rope and wire according to your specification.
We call it Wire-to-rope and it takes a 7x19 stainless steel (AISI316) wire and a double braid rope from polyester. Premiumropes has developed a sustainable Yachting Rope called ECO Cruiser, which is produced from recycled polyester fibres, and it is well suited for the job.
Which diameters of wire-to-rope can I order?
The following table shows the wire ropes and the possible rope diameters for double braid.
The free end of the wire will be swaged to an eye (Nicopress) with or without a thimble. Optional is any shackle from our range. For professional riggers with own swaging, we can also deliver this without any end works. The free rope end can be done with a whipping or with a Flemish eye.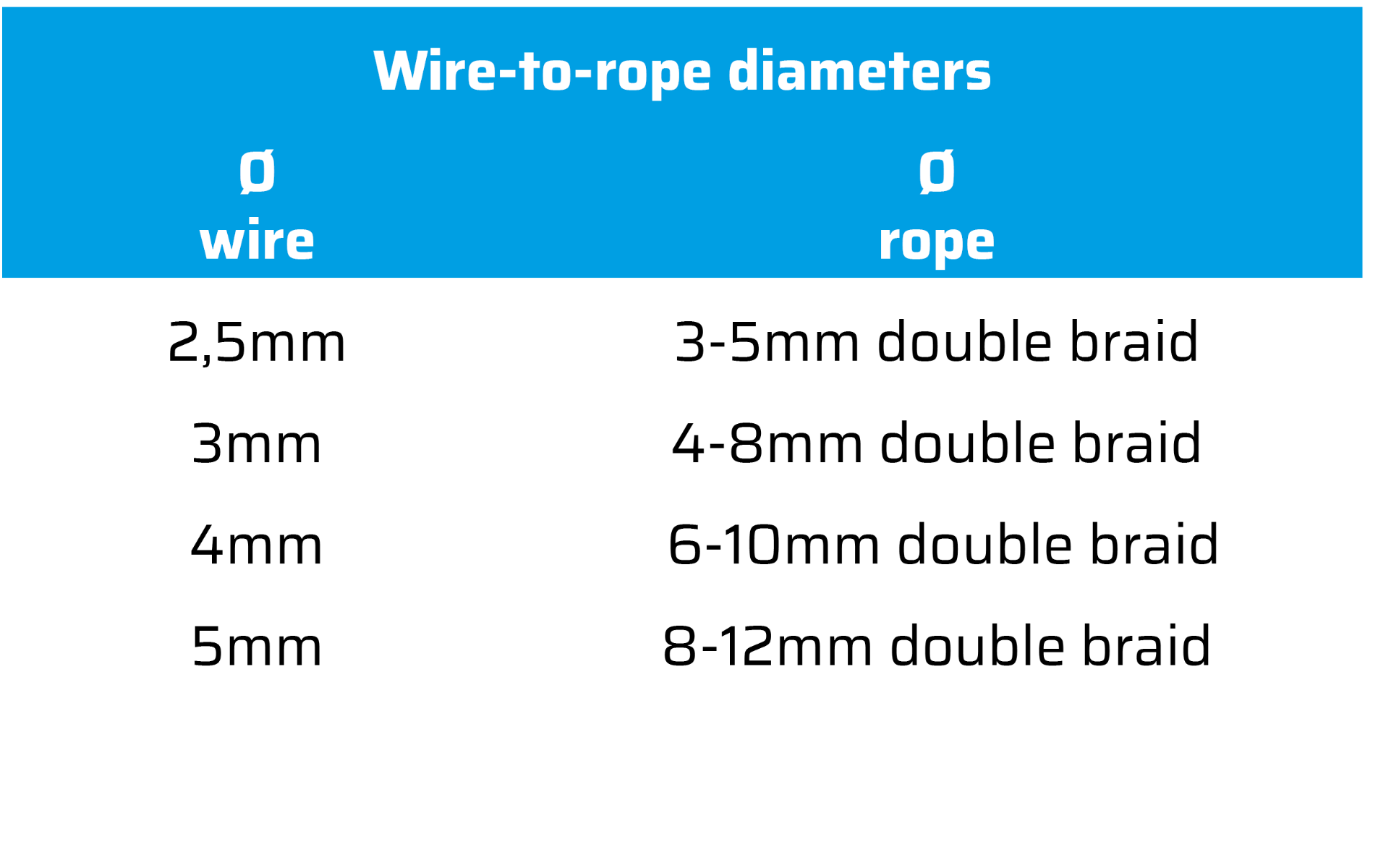 Premiumropes rigging tips for wire-to-rope
(1) Using stainless steel wire for halyards can over time damage the sheaves. This happens faster with wire than with ropes. We recommend to use special sheaves for wire halyards and to inspect all running rigging regularly.
Damages to the wire can weaken the structure. Any broken strands are a clear sign to replace the wire. The wire must not have any hard bends or be deformed.
(2) Advantage of a wire-to-rope is the slim diameter of the wire part, which allows for narrow sheaves and mast tops. Also the chafe on the wire is minimal, as long as the sheave diameters are large enough. Wire does not have a big elongation and is therefore a good material choice.
Request a quote for a Wire-to-rope Halyard
For your order please provide the following information
How do you make a wire-to-rope halyard?
The steel wire and rope are connected by means of a specific type of splice. The splicing is done in two steps: First the core of the double braid is spliced to the wire. And in the second step the cover will be pulled back over the splice of the core and the wire is also spliced into the cover. That way a very robust and strong splice is made which gradually increases in diameter from the slim wire part to the larger rope diameter.
If you want to see, how we do this, have a look at our video.
Can I replace a wire-to-rope halyard for a Dyneema rope?
It's possible to replace the Wire-to-Rope halyard for a tapered halyard made from a modern rope like the S Cup or DX Cup. However this probably means that you'll have to change the sheaves in the mast. Halyard sheaves made for wire rope are V-shaped. This particular shape is not suitable for Dyneema ropes. Also after years of sailing the sheaves might be damaged by the steel wire. Any sharp edges might cut your new halyard made from Dyneema. It's therefore recommend to check your mast for any sharp edges and replace the halyards sheaves.
Wire-to-rope halyard with single braid Dyneema for Dinghies
On dinghies and small keelboats many sailors use wire halyard with a lock or ball stopper. Usually with the smaller wire diameters the wire is used and spliced to single braids as they are only used for hoisting and do not need to hold the halyard load in a clutch. For this applications Premiumropes would be happy to splice wire with the diameter of your choice to single braid ropes made from Dyneema or Stirotex.
Benefits: Lighter does not absorb water.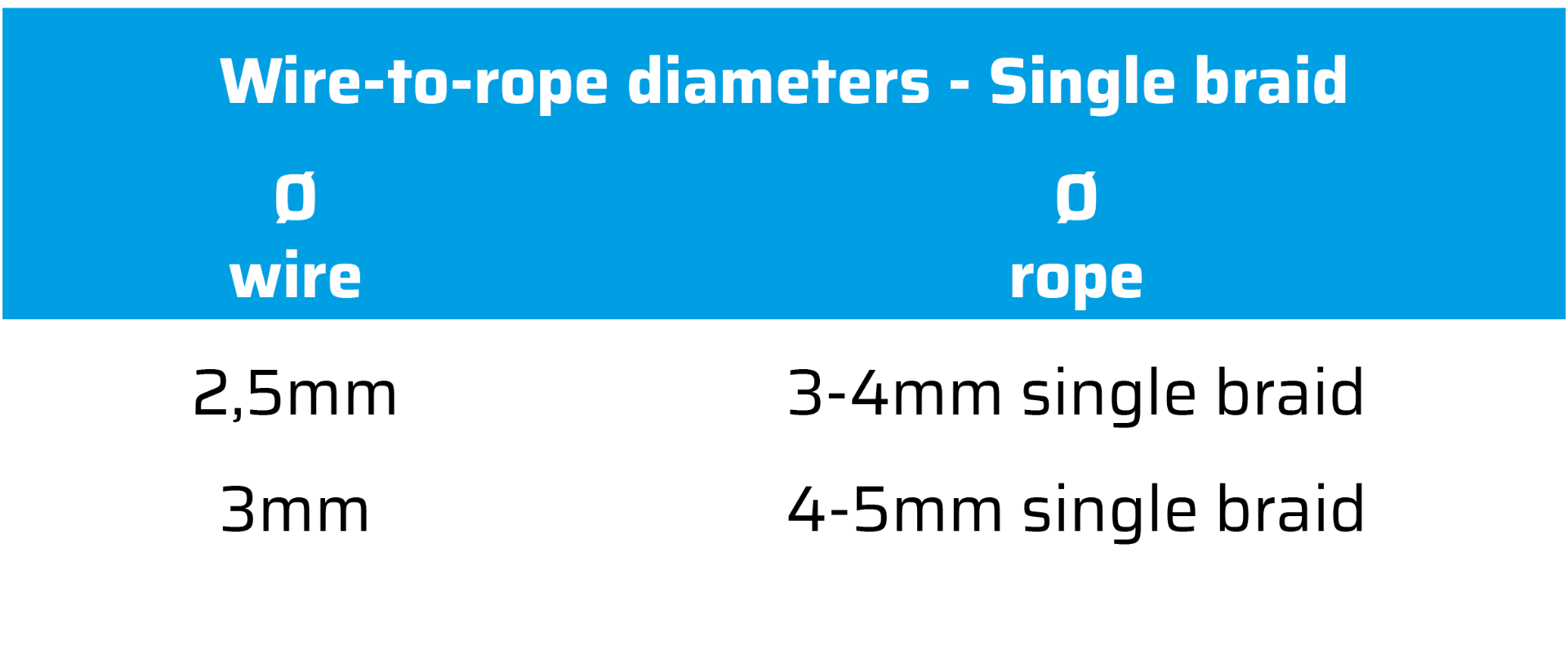 Let us know your request and we will be happy to help you!
Wire-to-rope for centreboard halyards
Sailing yachts with centreboards are common with Bluewater cruisers or in tidal seas. The heavy centreboards are lifted with a purchase system and the part connected to the board is usually made from wire. This way it is protected from chafing by the boats structure and barnacles underwater. To connect the wire to the centreboard we can swage any terminal, such as fork-, eye terminals or others, to it as you wish. Contact Premiumropes with your request!
Wire-to-rope for architecture
In industry and architecture steel wire is used in many places. It may be necessary to splice rope to the wires to make it suitable for other sheaves or pulling by hand. Here at Premiumropes we are happy to hear your ideas and find a solution for your challenge. Simply send us an e-Mail.
FAQ
Can I splice a steel wire to a textile rope myself?
Sure thing - we have published the instructions in a video on YouTube, see above for the link, and in our book "Splicing Modern Ropes" 
Which tools do I need to splice a rope to a steel wire?
The splicing experts of Premiumropes use the following tools in their daily splice work