"Step into the future of rope design!"
Last year we celebrated our 10th anniversary and decided to challenge ourselves. We wanted to improve the quality of ropes whilst using sustainable materials only. Now after a year of development and testing Premiumropes introduces a full range of sustainable ropes called Eco-Ropes.
Eco-Ropes by Premiumropes are the shining result of our continuous development efforts combined with our sustainability goals. These ropes are made from sustainable materials like recycled plastics (rPET) and bio-based Dyneema®.
Two years ago Premiumropes was among the first to introduce our Eco-Dock. A mooring line completely made of recycled polyester. This year we introduce a full range of Eco-Ropes for sailing. From mooring ropes to halyards and from fender lines to sheets. It's all there.
Which materials are used for the Eco-Ropes?
rPET made from old plastic bottles 
rPET is created by recycling plastics that were previously used as packaging materials. These include plastic bottles. Once collected, it is sorted and cleaned, and then transformed into rPET. The major benefit of rPet is the decrease of plastic waste that floats around in our oceans. rPet ropes contribute greatly to the efforts of cleaning up the oceans and reduces the amount of plastic waste.
Material features
• rPET is recycled (r) plastic. Pet stands for Polyethylene Terephthalate and is a polyester.
• rPET is made from 100% recycled PET bottles
• It has some great advantages, including that it is fully recyclable.
• Ropes made of rPET have the same properties and as the widely known ropes made of polyester
Bio-based Dyneema®

Bio-based Dyneema® is made with renewable, bio-based feedstock. This is a new development in fibre technology. This version of Dyneema® reduces the reliance on fossil fuel resources. Bio-based Dyneema® fibre boasts the exact same performance as conventional Dyneema®
Material features
• Bio-based Dyneema® has the lowest carbon footprint per unit of strength compared to other
synthetic fibres
• Bio-based Dyneema® emits 29 tons less CO2 per metric ton of fibre produced
• Bio-based Dyneema® has the same performance, strength and longevity as conventional Dyneema®
• This is equivalent to the amount of CO2 released when charging 3.7 million smartphones, or the amount of CO2 absorbed by growing 480 tree seedlings over 10 years.
Making ropes from recycled material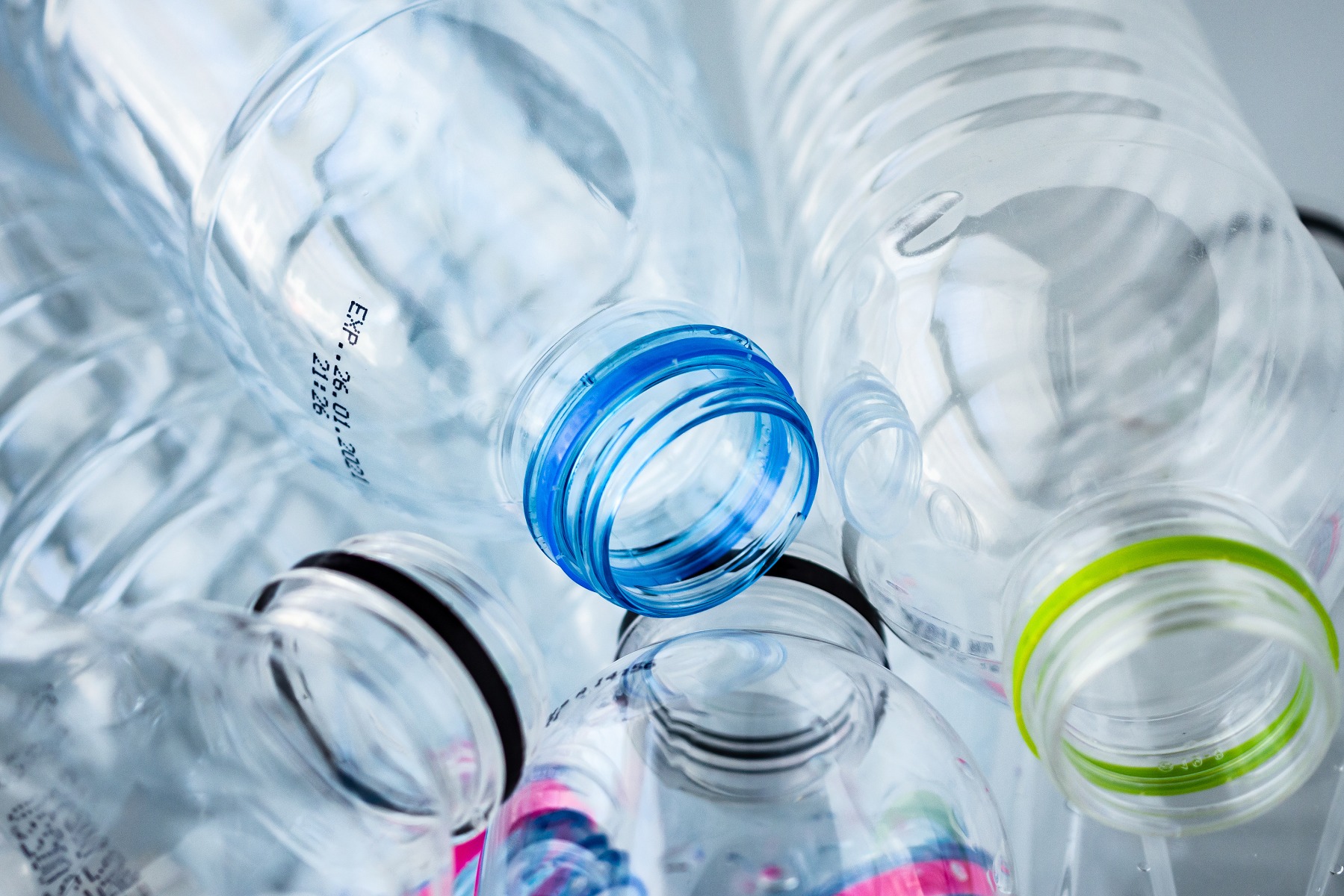 STEP 1 - Collecting old bottles and products made from PET
rPET is created by recycling plastics that were previously used as packaging materials. These include plastic bottles for instance. Once collected, they need to be sorted properly. With special machines all other materials then PET are found. This prevents impurities of the raw material. Once sorted out the materials have to be washed and dried.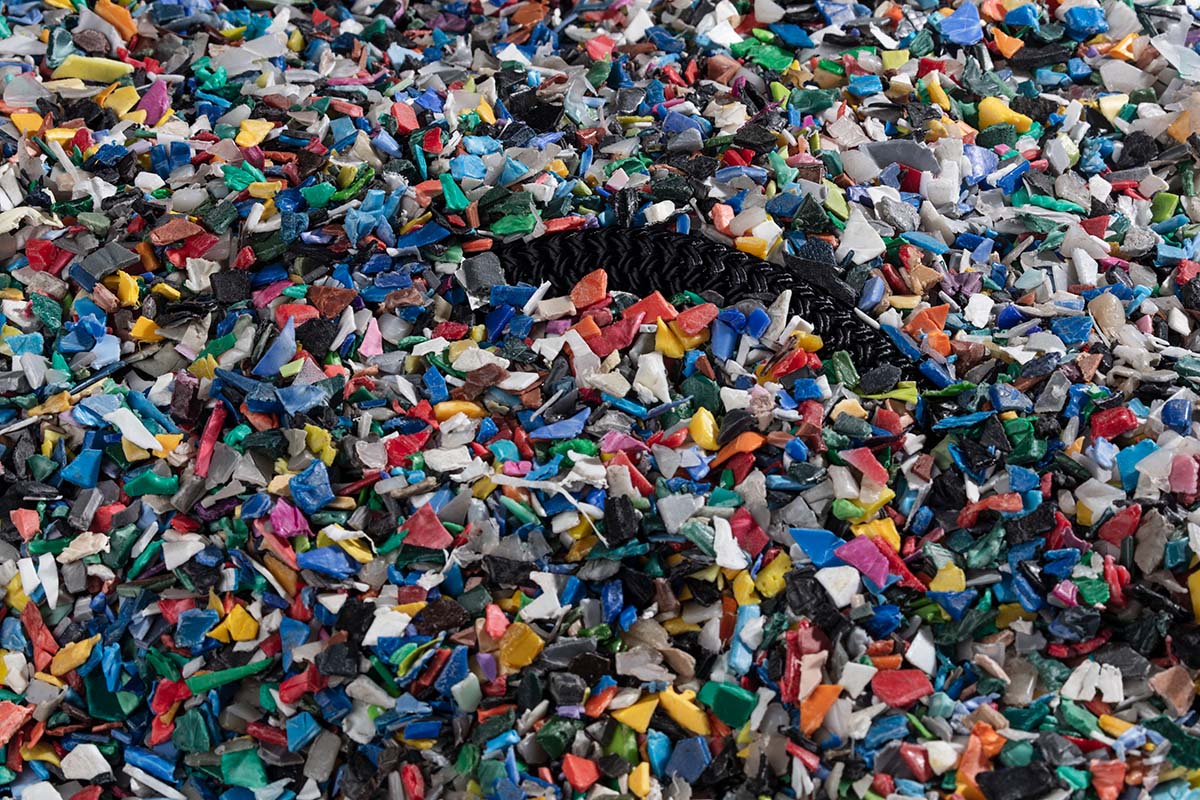 STEP 2 - Making granulate out of PET
After sorting and cleaning the next step is shredding the PET into smaller pieces. These small pieces are called granulate form the base materials used for polyester extrusion. After shredding the granulate is washed again and dried to ensure a 'clean' base material.
STEP 3 - Spinning yarns from PET-granulate
Once the PET-granulate is clean and dried, it can be used to make new yarns. The granulate is heated and stretched into fine string-like fibres in a process called 'Spinning'. When combining many of these small fibres together a yarn of rPET is created. The new yarn will be put on large reels. Ready for the next step in production.
STEP 4 - Braiding ropes with rPET yarns
When ready, the reels with rPET yarns are shipped to our rope factory. The yarns are used in special braiding machines to created high-quality ropes that meet the nautical standards which we are used to. All new ropes are carefully designed and extensively tested before reaching the final product.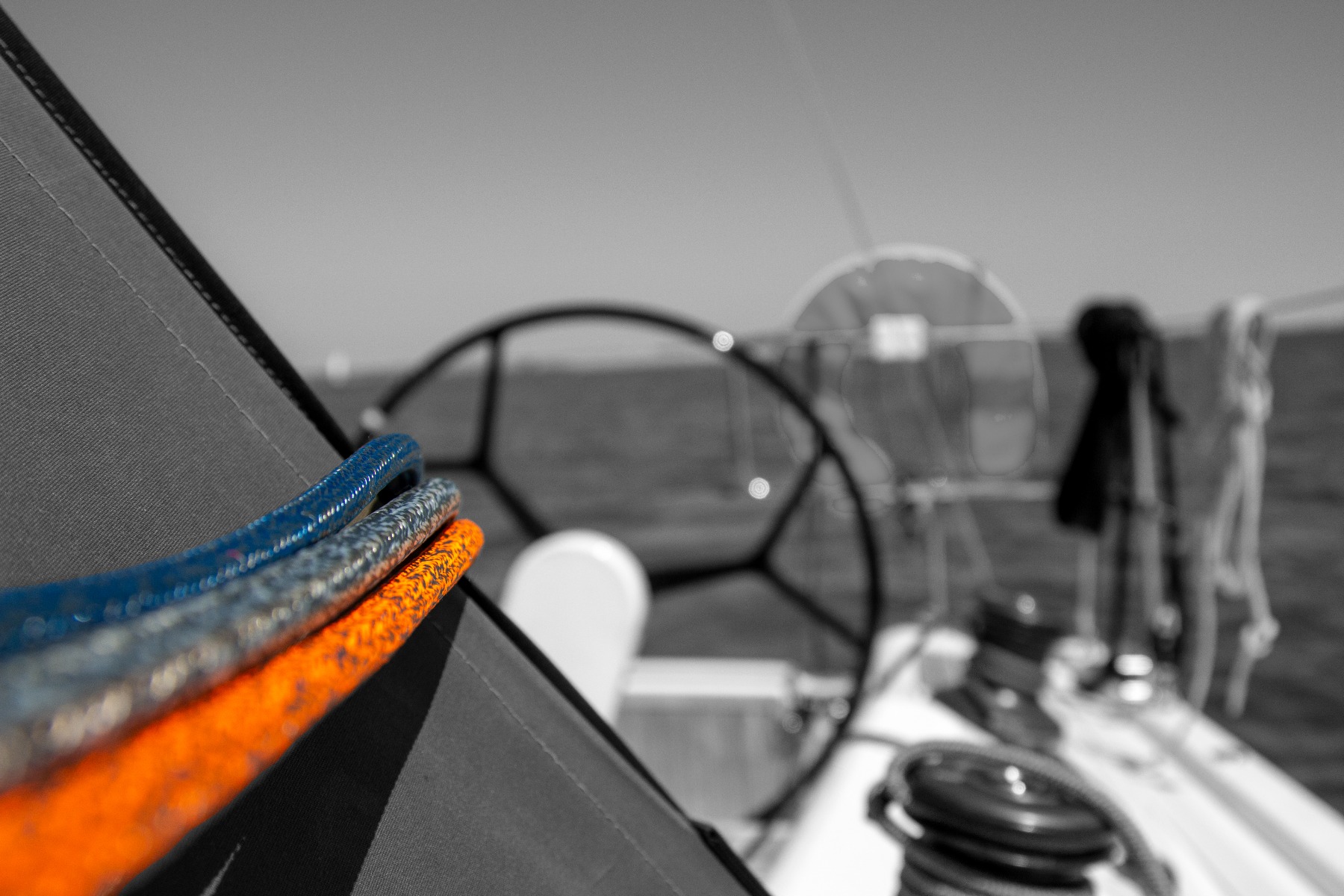 STEP 5 - Step into the future...
When the new ropes are ready it's time to introduce them to the sailing community world-wide. Quite unique as ropes made from recycled materials will be the future of rope design. This means that your new Premiumropes halyards, sheets or mooring lines have not consumed any new refined petroleum, but are contributing to keeping the oceans clean and ensuring that the amount of plastic waste is reduced.
The Eco Cruiser is a rope with unique features and beautiful modern colours. This modern type of rope is durable, flexible and very comfortable in handling. In terms of quality, this line offers the same quality as to the well-known polyester ropes that have been used in sailing for years. It is a reliable and durable which remains soft and flexible in use.
The Eco Cup is the first high performance rope within our Eco Ropes range. We wanted to developed a good rope for performance sailing and combine this with our sustainability goals. This unique rope provides optimal performance due to its strength, UV resistance, low stretch and abrasion resistant cover.
The Premium Ropes Eco Dock was our first rope made from 100% recycled plastic. The Eco Dock is perfect for mooring, docking but also anchoring. It has great elongation characteristics that protects your boat from rough weather conditions.
This fenderline is a 24 plait single braid for fenders made from rPet yarns. These are made from the waste of the most common type of plastic Pet. The hollow braid constructions makes this rope easy to splice and flexible. Due to the construction of the Eco-Fender it's easy to tie a knot and attach the fender to the guardrail.
This rope, completely made of bio-based Dyneema® SK78 (12 strands coated) fibers, is extremely strong, has low elongation and low weight. The coating ensures UV resistance and better abrasion resistance.