Online-Workshop Transocean : Spleißen mit modernern Tauwerk
Premiumropes stellt den beliebten Online-Workshop vor: Spleißen mit modernerm Tauwerk. In zwei separaten Webinaren erklären wir die verschiedenen Materialien und Aufbau moderner Seile. Außerdem erklären wir, welches Tauwerk für eine bestimmte Anwendung zu wählen ist.
Obwohl es sich um eine Online-Veranstaltung handelt, steht das Webinar ganz im Zeichen des "Selbermachens". Sie werden lernen, wie man Fallen aus Dyneema®- oder Stirotex-Fasern und doppelt geflochtene Polyesterseile spleißt. Wir erklären auch, wie man Tauwerkschäkel herstellt. Alle Spleiße werden Schritt für Schritt demonstriert und Sie haben genügend Zeit, den Anweisungen zu folgen. Während des Webinars gibt es die Möglichkeit, Fragen zu stellen.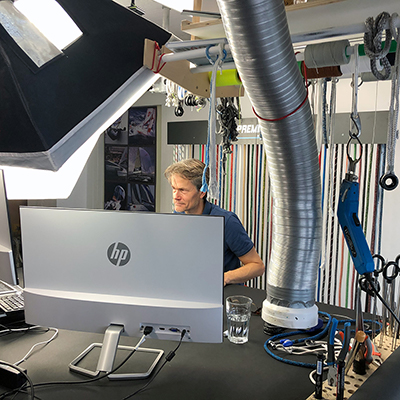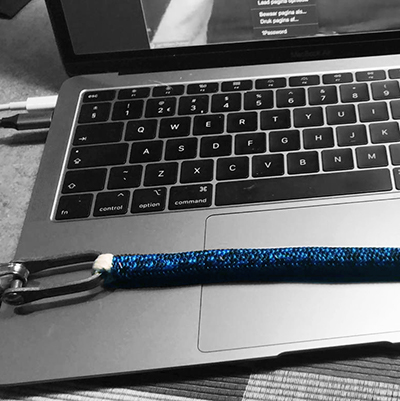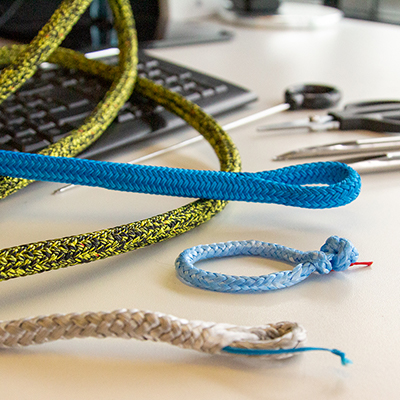 Was Sie in diesem Kurs lernen werden:
- Augspleiß in Polyester-Tauwerk
- Augspleiß in Dyneema-Einfachgeflechte
- Dyneema Fallen/Schoten
- Soft Schäkel
Erfahren Sie, wie Sie Seile wie ein professioneller Rigger auswählen.
Synthetikfasern in der Tauwerkherstellung 
Wie schnell kannst du einen Soft Schäkel machen?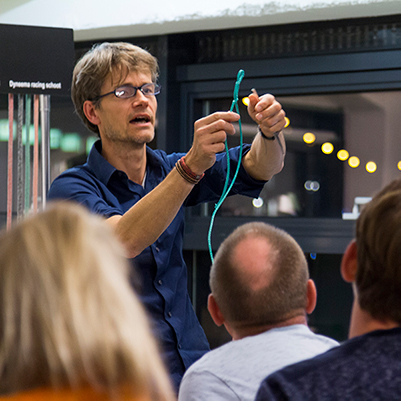 Über den Ausbilder 
Jan-Willem Polman 
Direktor von Premium Ropes. 
Jan-Willem Polman ist Segler, Unternehmer und Maschinenbauingenieur, der sich auf Kunststofftechnik spezialisiert hat. Von 2008 bis 2010 war er mit seiner Frau und beiden jungen Kindern mit dem Segelboot auf allen Weltmeeren unterwegs. Anschließend entschied er sich, sein Leben als Angestellter aufzugeben, um sich ganz einem Neustart als Unternehmer zu widmen. Derzeit leitet er mehrere Wassersport-Firmen, die sich Seilen und Tauwerk verschrieben haben. Darüber hinaus organisiert er Workshops und Kurse zum Spleißen modernen Tauwerks und ist der Entwickler der bei Seglern und Taklern sehr beliebten D-Splicer Spleißnadeln.
Dieser Online Workshop für Tauwerk Spleißen ist sehr leicht verständlich. Das ist unter Anderem aufgrund des Aufbau mit mehreren Kameras. Während des Workshop gibt es laufend Tipps und Tricks. Dein Fortschritt, und der der anderen Teilnehmer, ist einsehbar, denn jeder kann Fotos teilen. So ist das sehr interaktiv und macht viel Freude. Definitv ein "Muss" für Anfänger und Fortgeschrittene.
Die Webinare sind praktisch und ermöglichen es Ihnen, die wichtigsten Splits in nur wenigen Stunden zu lernen. Und Sie erhalten sofort Feedback zu Ihren eigenen Spaltungen. Ein erfolgreicher Abend für jeden Bootsbesitzer! Wärmstens empfohlen.
After the webinars of Premium Ropes last spring, I had many new ideas for organizing things on deck. I learned how to splice. Which eliminated the need for those less attractive and weaker knots. Also I fastened my Low Friction Rings perfectly with continuous loops of Dyneema. This workshop is highly recommended. The pace and method of instruction is very nice!
What are the possibilities if club events can no longer be organized due to the Coronavirus? The board of the X-Yachts Club Nederland went looking for digital events and ended up with Premium Ropes. Together we organized an interactive workshop. In these webinars members could learn how to splice modern ropes from home. After a short explanation of the various lines and their applications, we started splicing. Due to Jan-Willem's patience, everyone eventually managed to make the splits and knots and proudly display them. In short, a fun and educational workshop, where we could also meet again (digitally).
Workshop-Tauwerkpaket 1
Einladungslink plus alle Übungsseile zum Selberspleißen
Für Teilnehmer, die schon Spleißwerkzeug haben
Kompletter Workshop Tauwerk spleißen
Zwei Webinars mit insgesamt fünf Stunden Training
Persönliches Feedback von Profi-Taklern
Alle Übungsseile für eigene Spleiße enthalten
Workshop-Tauwerkpaket 2
Einladungslink, Übungsseile + notwendiges Spleißwerkzeug
Für Teilnehmer, die Speißen einmal ausprobieren möchten
Kompletter Workshop Tauwerk spleißen
Zwei Webinars mit insgesamt fünf Stunden Training
Persönliches Feedback von Profi-Taklern
Alle Übungsseile für eigene Spleiße enthalten
Notwendige Spleißwerkzeuge enthalten
Workshop-Tauwerkpaket 3
Einladungslink, Übungsseile + komplettes Spleißwerkzeug
Für Segler, die auch an Bord weiter spleißen möchten
Kompletter Workshop Tauwerk spleißen
Zwei Webinare mit insgesamt fünf Stunden Training
Persönliches Feedback von Profi-Taklern
Alle Übungsseile für eigene Spleiße enthalten
Komplettes Set Spleißwerkzeug für Segler