Grip Overhaul on Harken Classic Winch Drums
After years of use on board sailing yachts the surface of winches get smoother and slicker. Sometimes even the best ropes do not hold any more.
Premiumropes offers a special service to recondition the drum surface of Harken Classic Winches (Aluminium Drum only). The surface will be machined to improve the grip and it will hold any rope much better.
Please see the following before and after gallery, which shows the impressive improvement of the grip structure on the aluminium drum.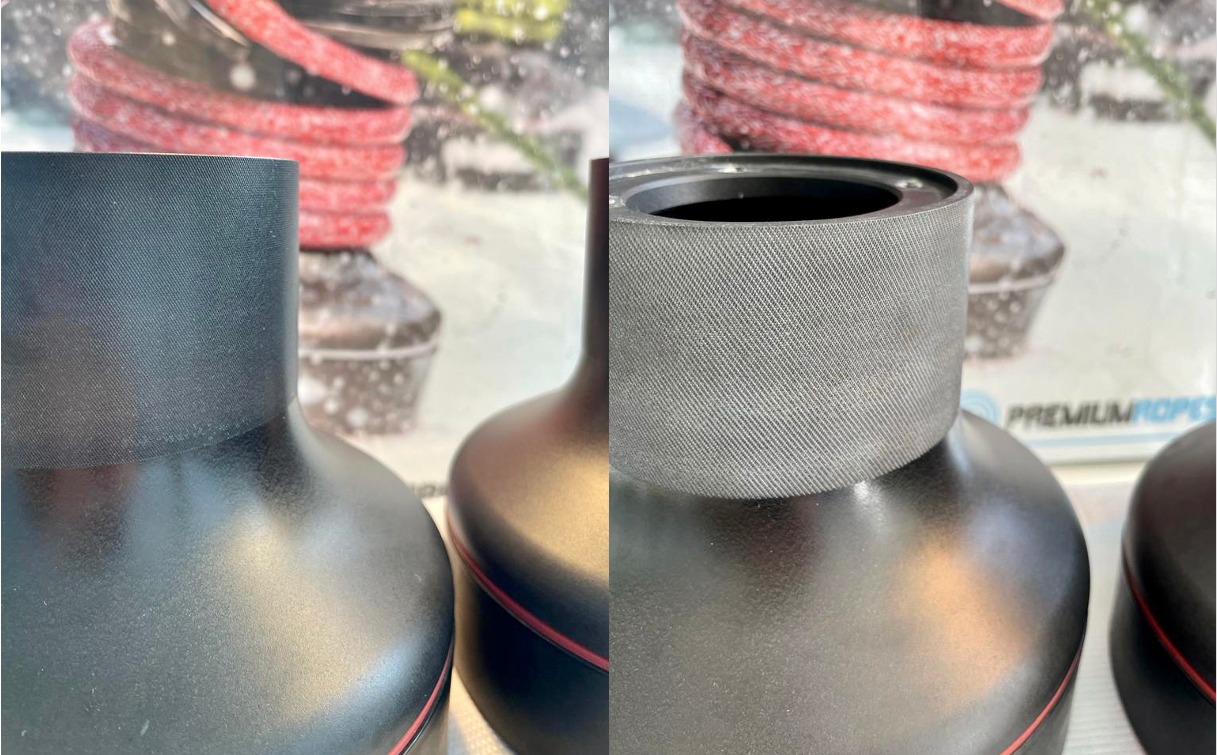 Starting offer for all Premiumropes Customers:
€ 190,00/pcs for the overhaul of Harken Classic Winch Drums*
Details:
- only available for Harken Classic Winches with drum from Alumium, dark grey anodized
- only available for Winch sizes 8 to 60. Please contact us for larger winches
- service takes about three weeks time