Application: Mooring, Anchoring, Fenderline
Excellent UV and abrasion resistance, can withstand the most severe conditions. Easy to splice, retains softness during entire life span.
Good choice for anchoring and mooring, nice classic and traditional look.
P Classic
As far as reliability is concerned, P Classic is an unsurpassed choice for anchoring applications owing to its excellent abrasion resistance and resistance to UV radiation. It is a conventional anchoring and mooring rope designed to withstand the most severe conditions. The rope is very easy to splice and retains its softness during its entire service life.

Ropes made from HT-polyester causes less creaking sound than, for example, a rope made of polypropylene. Ultimately, any material can make a some noise when rubbing against a surface. A protective cover cover around the rope or adjusting the angle of your docklines already be a big improvement.
| Diameter mm | Strength in kg  | Weight kg/100 m |
| --- | --- | --- |
| 6 | 700 | 2,7 |
| 8 | 1100 | 4.9 |
| 10 | 1850 | 7.6 |
| 12 | 2600 | 10.9 |
| 14 | 3500 | 14.9 |
| 16 | 4250 | 19.4 |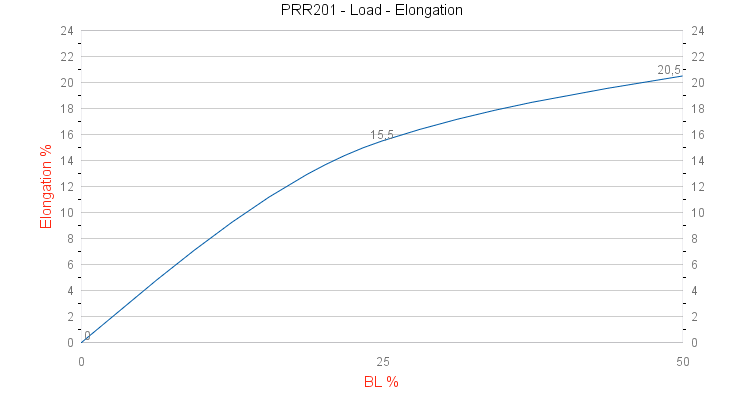 More Information

| | |
| --- | --- |
| Function | Mooring - Anchoring |
| Segment | Motor Yacht, Classic yacht, Sailing Yacht, Cruising Yacht, Racing Yacht, Dinghy |
| Stretch | High |
| Construction | 3 Strand |
| Core | Polyester |
| Spliceable | Yes |
| Colour | Black, Navy Blue, White |
| Diameter | 8 mm, 10 mm, 12 mm, 14 mm, 16 mm |