Sale - Dockline - Ready Made
Dockline ready made - 100% Polyester
It's important to keep your yacht safe in the harbour. However choosing the right mooring lines can be challenging. We recommend to choose a dockline which is developed for strength, easy handling and to have a high abrasion resistance. 
Premium Ropes offers a selection ready-made Docklines. A reliable, UV resistant, rope with long service life, during which it retains its softness and flexibility. 
All these product are spliced and ready to go. Available in black, navy and white/black. 
Off course it is also possible to buy the ready made Dockline per piece. You will then receive a 15% discount. Click on this link to go to the right page.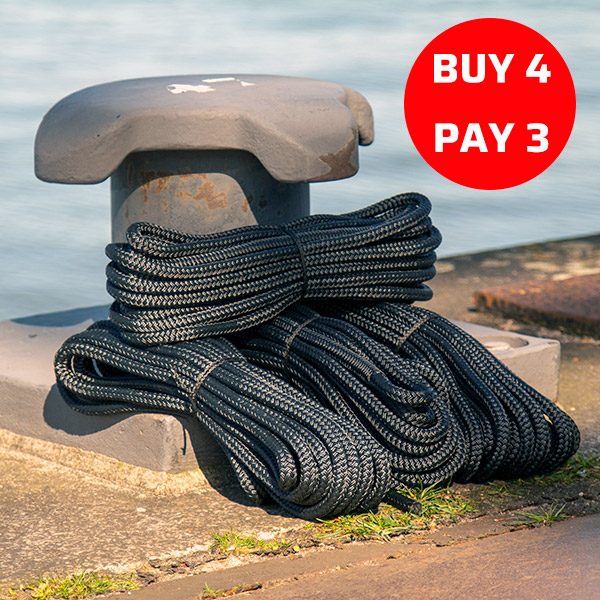 This year we celebrate our 10th anniversary! And off course there are birthday gifts! On top of the offer above there is a possibility to win a refund of the purchase amount of these docking lines. Do you want the mooring ropes for free? Then pay close attention.
Step 1 - Order a set of ready-made Dockline
Step 2 – Dock your boat (in a beautiful place). Off course with the new set of ropes
Step 3 – Take some photo's
Step 4 - Post the best photos on Facebook and tag us @premiumropes. It's also possible to send an email with the pictures
Step 5 - Follow us on Facebook.
At the end of the promotion we will announce the best entries. The winners will receive a gift voucher with the value of the purchase amount.