Wichard long captive D shackle has a self-locking pin cannot be dropped when opened. Forged in 316L stainless steel. Designed and made in France.
Extra long D shackle with a captive pin.

Made out of 316L stainless steel. Opening and closing is done simply by rotating the pin half a turn. Made in France. Available in 4, 5, 6, 8 and 10 mm.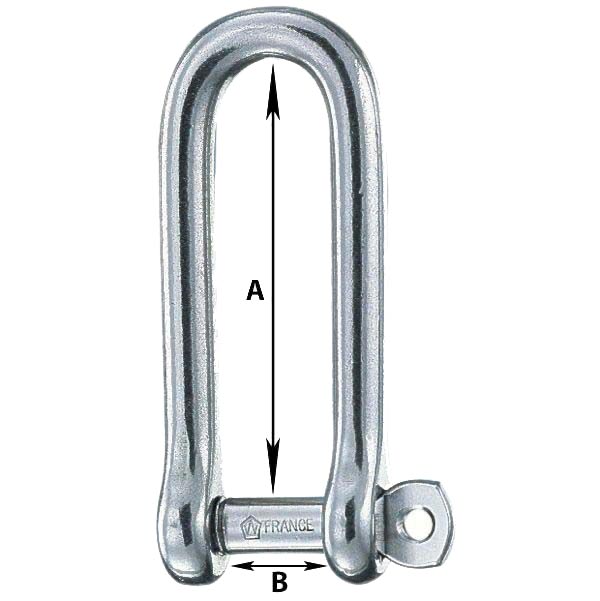 | Art. No. | Ø | A |        B         | W.L. kg | B.L. kg | Weigth gr. |
| --- | --- | --- | --- | --- | --- | --- |
| WR1411 | 4 | 31 | 8 | 320 | 1000 | 12 |
| WR1412 | 5 | 39 | 10 | 480 | 1500 | 24 |
| WR1413 | 6 | 46 | 12 | 680 | 2200 | 40 |
| WR1414 | 8 | 62 | 16 | 1000 | 3600 | 92 |
| WR1415 | 10 | 78 | 20 | 1520 | 5200 | 176 |
More Information

| | |
| --- | --- |
| Model | Long |
| Shackle type | D-shackle |