Wichard Stainless Steel Hardware
Wichard has been the hardware sailing specialist for the last 30 years. Whether you are a cruiser, racer, in big and in small boats, the brand produces reliable hardware which will exceed your expectations.
Forged shackles and fittings 
On a sailing yacht, stainless steel fittings need to provide both mechanical strength and corrosion resistance. To ensure the safety of crew members, fittings such as shackles and snap hooks must also withstand fatigue, which means withstanding repeated forces, to avoid sudden breakage.
Forging has all these advantages! By heating the stainless steel without melting it, it helps to preserve the homogeneous structure of the metal. It also prevents the entry of impurities (foreign waste particles) and air bubbles. In addition it allows relatively compact parts to be produced.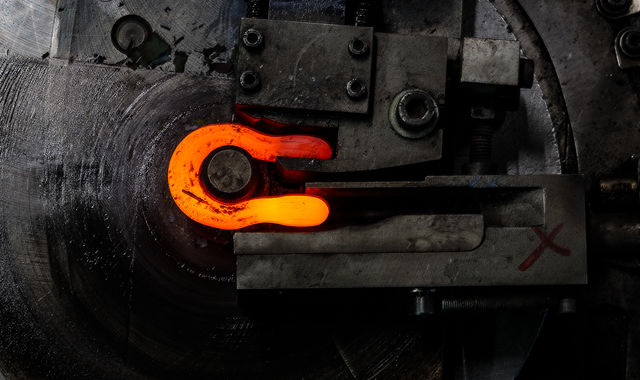 Wichard snap shackles

There are various snap shackles designed by Wichard. We have a quick release shackle. Also two snap shackles are available in our webstore, one with a swivel eye and one with a fixed eye. 
Snap hooks can be used in multiple ways: use them as sheets and halyards or for mooring. They can be used in regatta and cruising conditions and are also very popular for industrial applications such as lifting.
D-shackles or key pin shackles

D-shackles, also key pin shackles come in various forms. All of the highest quality. Choose for example a key pin shackle with bar and you will never loose the shackle. This shackle needs to be spliced to your halyard and we can do that for you. These key pin shackles can be opened by one half turn of the pin. An unique design by Wichard. The thimble shackles, with the blue thimble allow easy fixing of the spliced halyard.
MXEvo blocks
The MXEvo blocks are innovative solutions that help to further optimise deck lay-out and rigging sailing yachts.
MXEvo block
These blocks are perfect for taking on the heavy loads. The unique becket feature is there to create a purchase. It helps to prevent excessive rope wear. The MXEvo block by Wichard comes in two versions:
- With a captive pin and is used for static lines such as flying sail furler terminal and a 2:1 mainsail halyard.
- With an allen head pin, specifically designed for Mast-foot fairleads, running backstays and all other applications that are not handled frequently.



MXLEvo softblock

This is a soft shackle and block in one. Truly an unique product with multiple functions. The Dyneema® loop is attached around a stainless steel shackle. It is designed for heavy load applications, such as for mast foot, halyard tackle, barber hauler and snatch blocks. It is lightweight and highly compact. There are two fastening methods. Available in three sizes.

Wichard Anchor chain grip

When your boat has an all-chain rode, an anchor snubber is essential. The snubber line takes the load off the windlass. Especially in lively conditions, it's not a good idea to have all shock loads handled by the anchor winch. Wichard's anchor chain hook is great to make a snubber line. When at anchor, it is good to release the load of the anchor chain with a snubber line. A snubber line is made by splicing a Wichard anchor hook to our Dockline. Whether you want to have a single snubber line or a bridle one, is a personal choice and depends on your boat type.