Application: Halyard, Sheet, Control line
This ultra high performance regatta rope, has a core made of coated Dyneema® Sk78 fibers and special cover. The cover is a mix of HT Polyester and special fiber, providing an unmatched grip, soft feel and durability. Other features: Suitable for splicing and tapering, very low stretch, light weight. Excellent for control lines, sheets and spi-halyards
DX Cup Grip - High-performance rope with grip- and Dyneema® fibers
This ultra high performance regatta rope, has a core made of coated Dyneema® Sk78 fibers and special cover. The cover is a mix of HT Polyester and special fiber, providing an unmatched grip, soft feel and durability. Other features: Suitable for splicing and tapering, very low stretch, light weight. Excellent for control lines, sheets and spi-halyards

Watch our instruction video's and see how you can splice or taper this double braided rope with Dyneema® fibers (7.3 and 9.1).

Would you like a shackle spliced into your halyard or sheet?

Make use of our splicing service if you want a nice finish with shackle. Just select 'Splice on snapshackle' under the splicing options and we will splice the desired shackle to the rope. Don't forget to order the shackle separately. Would you like help selecting the right shackle? Read our blog about shackles or send us a message.
| Diameter mm | Strength in kg  | Weight kg/100 m |
| --- | --- | --- |
| 5 | 1450 | 1.8 |
| 6 | 1850 | 2.2 |
| 7 | 2750 | 3.4 |
| 8 | 3090 | 4.1 |
| 10 | 4900 | 6.0 |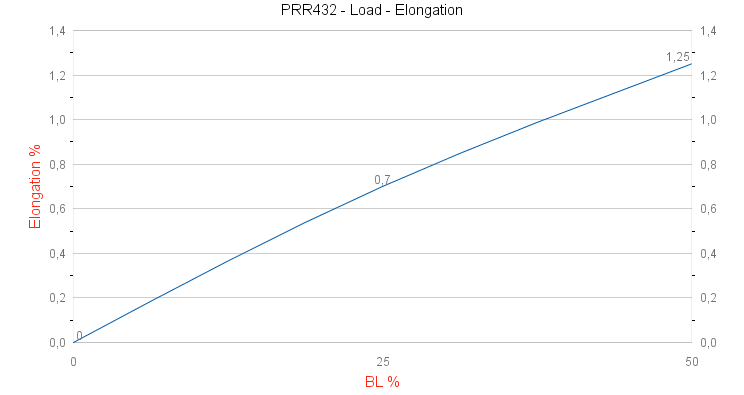 More Information

| | |
| --- | --- |
| Function | Main sheet, Genoa sheet, Spinnaker sheet, Backstay (runner) |
| Segment | Sailing Yacht, Racing Yacht, Dinghy |
| Stretch | Minimal |
| Construction | Double Braid |
| Cover | Polyester |
| Core | Dyneema® SK78 |
| Spliceable | Yes |
| Colour | Black, Green, Orange, Red |
| Diameter | 5 mm, 6 mm, 7 mm, 8 mm, 10 mm |